Find out which scents charming your guests.
Fragrances express your heart and make external events unforgettable. They are a sensual signature that Cleopatra already used as a connection to the heart – she sprinkled the sails of her barque with perfume to announce her arrival in advance with the wind. Whether on the skin, on sails or on paper, fragrances are messengers of feelings that always reach your heart. Exactly where the invitations to your big day should arrive – in the letterbox and in the hearts of your guests.
Scents for your Wedding Invitation
Fruity
Strawberry, Banana, Grape, Apple.
Fruity and berry scents bring ease to your invitations. A wonderfully aromatic fruit basket invites your guests to a lovely summer feeling, like the scent of ripe apples on a beautiful summer afternoon.
Floral
Rose, Violet, Lily, Jasminum, Dahlia.
Floral fragrances make your guests feel like they are holding fresh cut flowers in their hands which are crossed with powdery, rosy notes of various flowers.
Spicy
Vanilla, Cinnamon, Chocolate, Anis, Pepper.
Your guests will be appetisingly stimulated while reading your sweet-smelling invitations with spicy-warm fragrance character and associate a comforting warm passion with your wedding.
Tangy
Lemon, Bergamot, Grapefruit, Orange.
With sparkling, aquatic scents, your guests will associate a clean, clear and pure atmosphere while reading your invitation, with a happy feeling for new and exciting emotions.
Fresh
Seabreeze, Coconut, Water, Sand.
Fresh fragranced invitations are creating a subtle but sensual and cosy atmosphere that touches the soul. These fragrances connect your guests with the
purity and freshness of nature, similar to a holiday feeling. How beautiful is a wedding that feels like a relaxing holiday before it is even real?
You might also like these fragrances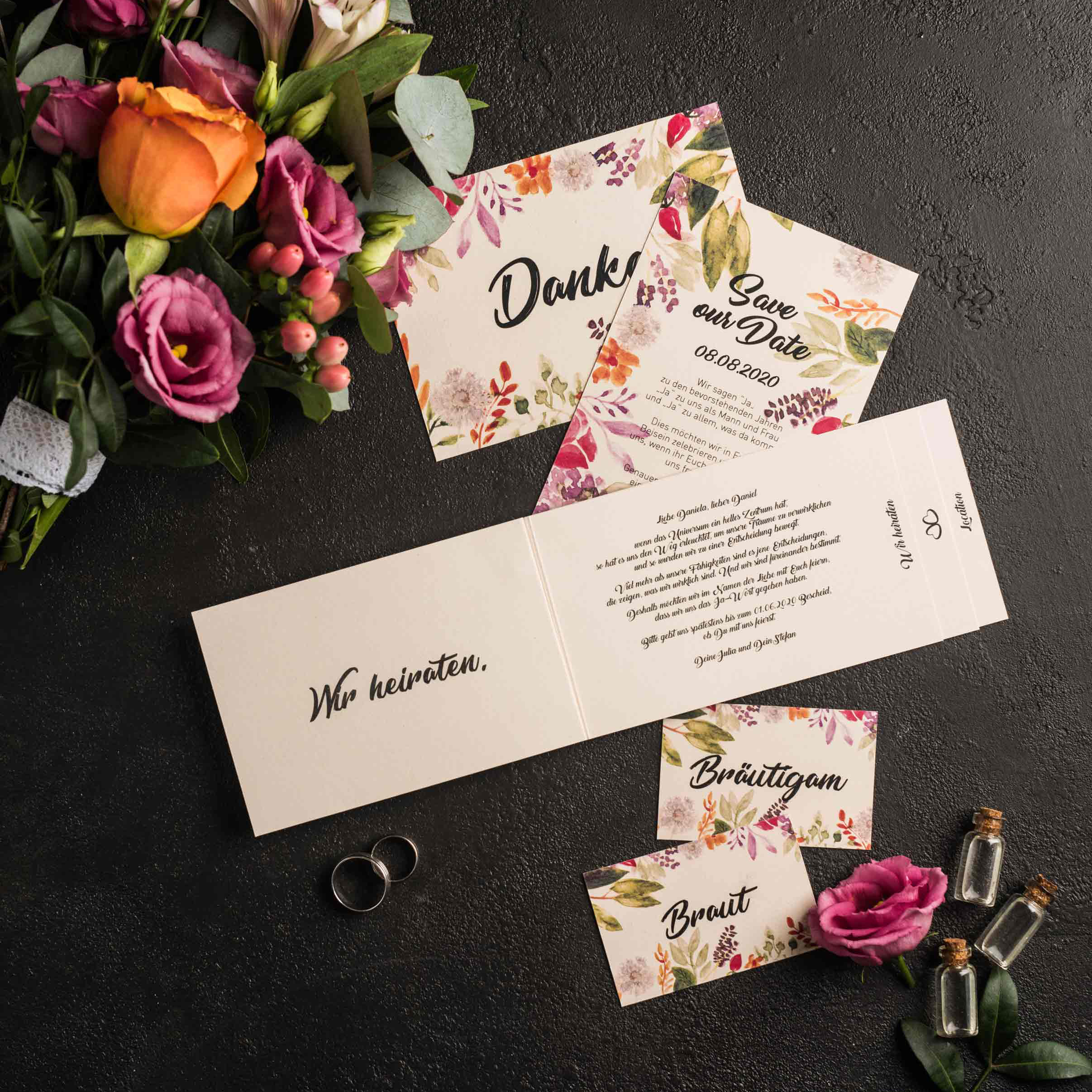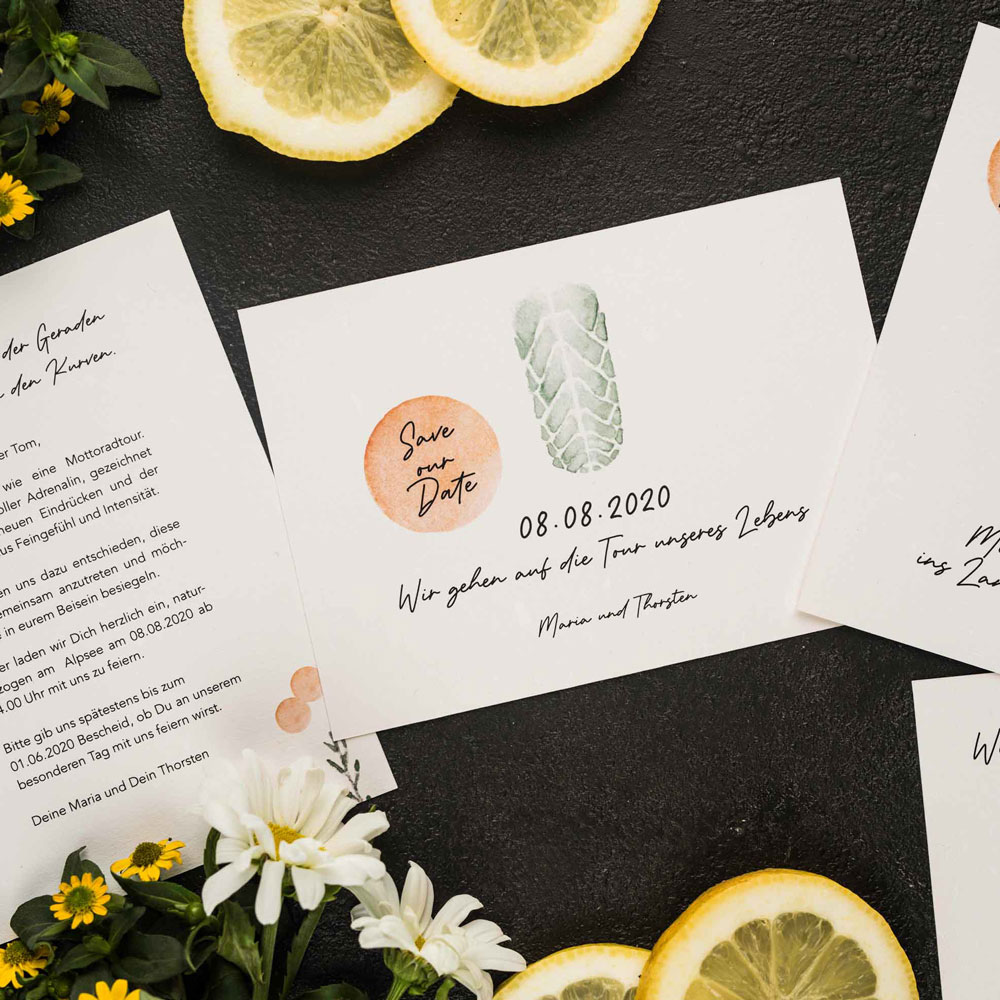 Let's create your unique paperfragrance
Every wedding has the wildest, most emotional, exciting, sparkling and original themes. I will be happy to advise you on the possible combinations of your individual scent.
From leather and rubber to popcorn, Caribbean coconut, lavender, rosemary, firewood, lilies, violets, prosecco, strawberries, baked apple, almond milk, maritime scents and more.
Get your own scent